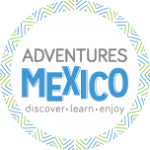 Somos una empresa Tour Operadora, especializada en desarrollar experiencias de viaje personalizadas en México y Latinoamérica, ya sea para grupos, familias o individuales. ¡Bienvenido!
Acompáñanos a descubrir los sabores de la cocina yucateca.
Viajes imperdibles en Yucatán, que inician y terminan en tu hotel.
Checa los itinerarios que tenemos para ti o si lo deseas solicita un tour a la medida.
VER TODO
Discover the best of Mexico in a single day, starting and finishing from your hotel
Stay updated about travel and leisure in Mexico.
Ingresa tu correo electrónico y recibe las noticias, recomendaciones y descuentos especiales que en Adventures Mexico tenemos para ti.