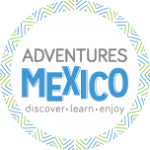 We are an Inbound Tour Operator in Mexico, specialized in developing personalized cultural and educational travel experiences in our country and Latin America, for groups, families and individuals. Welcome!
Join us to discover the flavors of Yucatecan cuisine.
Check out our itineraries or just go customize.
VIEW ALL
See Mexico's most important highlights and live an unforgettable trip.
Featured tours when you visit Yucatán, starting and finishing from your hotel.
Discover the best of Mexico in a single day, starting and finishing from your hotel
Looking for personalized experiences?
Contact us and we will get back to you as soon as possible
with a proposal that fits your needs.