10 Reasons why Merida is the Best Small City in the World
Merida City, the capital of the Yucatan State in Mexico, has been named the "Best Small City in the World 2019" by the famous travel magazine Condé Nast Traveler. This year 600,000 registered readers voted in the 32nd annual Readers' Choice Awards and as a result, Merida won the Crown.
If you haven't visited Merida, these are some of the reasons why you should plan your next trip to this beautiful city:
Marquesitas
Maybe you have tried Edam Cheese, but you haven´t ever tried it this way. These Yucatan crunchy crepes filled with Edam cheese are the perfect balance of salty and sweet. Taste them with Nutella. It's glorious!
Yucatan Fashion Sense
Merida is so hot all the year that I don't understand how people wear jeans here (Don't judge me. I'm among that group of people). Merida's weather is the reason most of us prefer to wear outfits inspired by our traditional vestments. Those are very fresh and incredibly beautiful. If you see them, you would like to get some for your wardrobe.
https://www.instagram.com/p/B2kXEHOF8Ap/
Mayan Language
Although Spanish is the most spoken language, there are still 68 indigenous languages in Mexico. In Yucatan, many people speak Maya and it has a very strong influence in Yucatan Spanish. So, if you visit Merida, maybe you will have to learn some Mayan words to survive.
Free Cultural Activities all week
I assure you nobody gets bored in Merida. From Monday to Sunday there are free cultural activities for you to enjoy! Get more information here.
Monday

– Vaquería Yucateca

Tuesday

– Dancing in Santagio's Park

Wednesday

– Night tour at the cemetery & Night of Cultures, performance at Casa de Montejo

Thursday

– Serenata at Santa Lucía's Park

Friday

– Piedras Sagradas Video Mapping at Merida's Cathedral

Saturday

– Pok Ta Pok: Mayan Ball Game & Mexican Night at Remate, Paseo de Montejo

Sunday

– Merida en Domingo at Plaza Grande
Merida's Cantinas
Cantinas in Merida are very special. Every Cantina has its style. Therefore, it doesn't matter which Cantina you choose to visit, you will receive a lot of food for just one beer. Don't you believe me? Just go and see! Merida has many options for you: La Negrita, el Dzalbay, el Gallito, el Cardenal. Check out our Cantinas Tour and feel like a local!
Lucas de Galvez Market
There is no other place more vibrant than Lucas the Galvez Market. Besides the vegetables, fruits and Yucatan food people sell; if you're lucky, you will see people dancing in the hallways, a guy playing a keyboard or a mariachi man singing. Every day is an adventure inside there. Check out our Street Food Tour to visit this market with an insider!
Paseo de Montejo
Paseo de Montejo is the principal avenue of the city. Walking along, you can find museums, restaurants, cafeterias and see the facades of the beautiful houses. The Avenue is especially alive on weekends; on Saturday nights, you can enjoy the "Mexican Night" and on Sunday mornings, the avenue is closed to enjoy the biking route.
https://www.instagram.com/p/BTzGZtwD29O/
Merida's Historical Center
This is the Hearth of the city. All the cultural activities happen here! This part of the city still preserves many of its colonial buildings and cobblestone streets.
https://www.instagram.com/p/ByrG99fAoLV/
Yucatan Gastronomy
There is no explanation for this point! You must come and taste! Yucatan gastronomy is unique and traditional. Most of the ingredients can be found only in the Yucatan Peninsula. Check out our cooking class tour and discover the culinary secrets of Yucatan!
Yucatan People
Yucatan people are very warm and kind. If you're lost, they will try to help you even if they don't know the right address! Don't worry, they just try to make you feel at home.
https://www.instagram.com/p/BjpqiiMg397/
These are just 10 reasons why Merida is the Best Small City in the World, there are more but you need to discover them! What are you waiting for?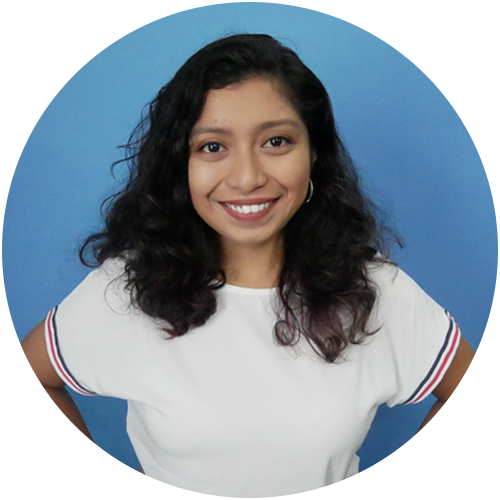 Marketing, community manager and graphic design. Do you want more? How about Adventures Mexico Guide and Broadway-star-in-the-making. Passion and commitment are found in everything she does. Her diverse background and curious personality give her an interesting understanding of the world, its cultures, and its people. Are you ready to join her for an Adventure?