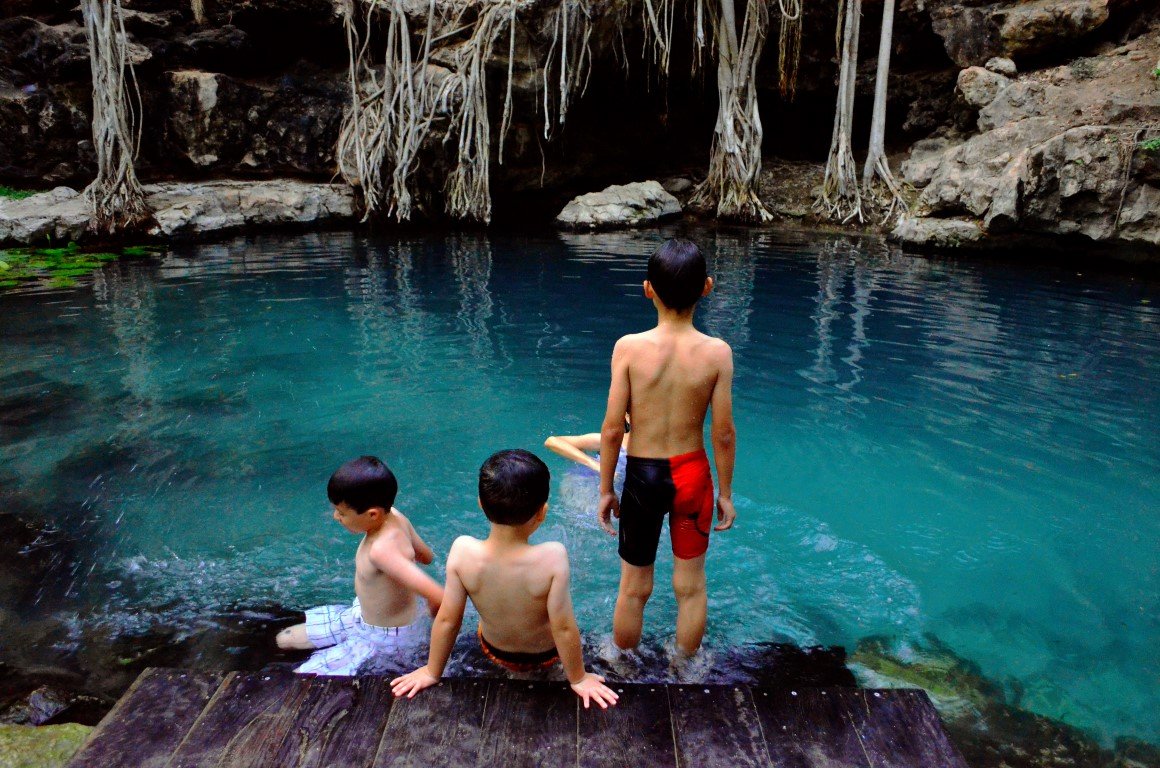 9 REASONS TO VISIT MEXICO
There are many reasons to visit Mexico, today I'll share 9 of them with you!
1. There are countless archaeological sites and ancient places where the firsts civilizations lived!
If by any chance you have an Indiana Jones complex you will be astonished by this sacred and ancient places. In Mexico we shelter around 29,000 archaeological sites. Start packing your bags!
• Campeche: Calakmul, Edzna and Bekan.
• Chiapas: Yaxchilan, Bonampak and Palenque.
• Mexico State: Teotihuacan
• Oaxaca: Monte Alban
• Quintana Roo: Tulum and Coba.
• Veracruz: Tajin
• Yucatan: Ek Balam, Uxmal and Chichen Itza.
2. You'll eat a lot!
Traditional Mexican cuisine is Cultural Heritage of the Humanity by UNESCO. It is a comprehensive cultural model comprising farming, ritual practices, age-old skills, culinary techniques and ancestral community customs and manners. Each region has their own principal dishes is crazy!
Some of our favorite dishes are:
Enmoladas: tortilla stuffed with chicken or pork and covered with a mix of chili peppers and chocolate
Pozole: creamy and fulfilling soup with a base of corn, accompanied with chicken or pork.
Barbacoa tacos: usually served with lamb meat
Cochinita pibil: pork pickled with achiote
National Beverages: Mezcal, Tequila!!, Pulque (this three are obtained from the maguey plant, but through different processes.
3. Drop dead gorgeous landscapes
Tons of beautiful and different landscapes, with every color you can imagine! Green with forests, blue with ocean, yellow and orange with sunrises and pinky skies with sunsets. All are in Mexico!
Mexico is proud of the diverse landscapes that shelters. Mountain ranges in Chihuahua where you can do rock climbing; Desserts in Sonora; Jungles and rain-forests in Chiapas, where you are able to practice trekking, bird watching and much more; peaks and valleys in Valle de Bravo, you have to try canyoning and paragliding. Cenotes and caves in Yucatan, where you will also love to explore and try scuba diving; beaches in Nayarit and even modern cities as Mexico City.
4. Learn all about different ethnics culture
Nowadays, tourists from all over the world are having a special interest in ethnic culture, traditions, dialects, clothing, ancestral knowledge. In Mexico there coexist different cultures, each one beautiful and meaningful on their own way.
5. Creative minds, creative hands
The original handcrafts from Mexico are made with indigenous hands. These artisans work with mud, wood, ceramic, textiles, quarry, talavera and other techniques. In their handcrafts are enshrined folk, creativity and past; of course these ones with many bright colors. When you come to Mexico don't forget to get a handcraft souvenirs.
6. Amazing biodiversity
As we talk about the different landscapes in Mexico, by consequence Mexico has a plenty biodiversity, actually this country is under the five places with mega diversity. The factors for this gift is the geographic location, diverse weather and in the end due to topography. Only Mexico shelter the 10% of the animal and plants of the planet and we can't forget the marine diversity, Mexican Caribbean is rich of coral reefs.
7. Colonial architecture
Visiting colonial cities in Mexico is an enriching experience, it is a way to get closer to manners, traditions and history. These cities have a cultural mix between the hispanic and indigenous. The influence from the Spanish domination left a colonial legacy that you can appreciate in buildings in many cities mainly in Mexico center. Some of them are San Miguel de Allende, Oaxaca, Guanajuato, Guadalajara; in the south San Cristobal de las Casas, Merida and much more.
8. Beautiful people
Mexico is distinguished for their warm and hospitable people. They inspire good vibes and spirit. When you visit this country, you are not only going to take memories of good vacations, otherwise you will leave memories of good friends, it will be easy due to the joy and good humor of the people you will find wherever you go!
9. Endless festivities
As you may know, to Mexicans likes festivities and they like to celebrate in big. Festivities claim the character and identity of this people. Throughout the year you can witness and be part of celebrations like Day of the Dead on November 1st and 2nd, it is celebrated in all country; Easter; the anniversary of independence, the one that just passed on September 16th; the Guelaguetza in Oaxaca is a festival where all the regions in Oaxaca get together and do and artistic representations with dance, clothing, singing and more and the Cervantino Festival in Guanajuato.
Do you need more reasons to visit this amazing country? We love it and we know you will!
Wanna come to Mexico? Just contact us!