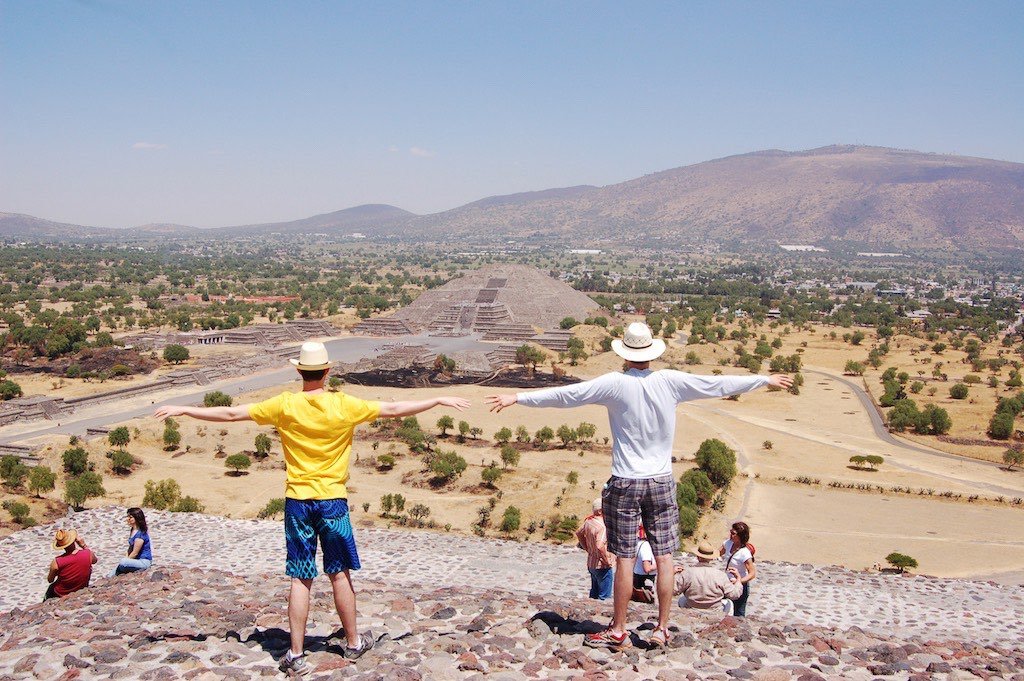 Bacalar
This charming Mayan place is denominated as a magical town, it is located south of the state of Quintana Roo in México. And it is a paradisiacal destination which consists in many little fishermen homes scattered all around the stunning Bacalar lagoon, this natural water body is famous for having seven different shades of blue, white sand, crystalline waters and shockingly beautiful natural surroundings, were fish, different bird species, reptiles and other animals, counting us, coexist. Perfect for swimming, making a day trip on boat to discover more closely the lagoon, taking romantic walks along its borders, and for practicing many kinds of water sports such as snorkeling and diving.
Here you can also visit the San Felipe fort where you will have one of the better-looking views of the lagoon. This building was created with the propose of ending the pirate harassment and now it exists in its interior a museum dedicated to them, where you can learn all about the pirates that used to wander around the zone.
Ever since olden times Bacalar has been an important merchant town, main reason why it was always being under pirate attacks. Also because it was and still is a very green area, filled with wild life and vegetation, where the deforestation of trees was made in large scales for the sale of this primary product. As well it has a historic relevance for the "Guerra de Castas"because this was where the remaining unconquered Mayans went for refuge, inside the deep vegetation. So, in the museum that is inside the fort you can also find many objects that are related and date from this times.
Near Bacalar, going south, you will find the entrance to the stunning "Blue Cenote" and its caverns, perfect for refreshing oneself after walking under the Mexican sun on a hot day and eating delicious food in the restaurant that's close by. Furthermore around the area there are distinct archaeological Mayan zones which you can visit!
A very hip and happy place, the way to go if you are in love with nature and tranquility.
Want to know more information about Bacalar, click here.