Best Mexican Tours for December
We are already in the last month of the year!
This is the time of the year where we remember all the promises we made in January.  On the one hand, we are excited for Christmas! We are excited for all the celebrations we have ahead (in Mexico we have a lot). On the other hand, we are thinking about all the things we haven't achieved yet, all the actions we regret, unrealized projects, places you didn't visit… STOP!
Why do spend our time thinking about sad things? It's Christmas season! Let's begin the celebration time! Forget about all the things you didn't do and think about the ones you can still make! Better than that, all the travels you can begin to plan!
As winter is coming you have two options, go to the beautiful snow or enjoy it as if it was summer. You are right on the time to create a special end of the year. You just must decide it! If you have not any idea of what to do, don't worry, I can give you some options.
Best Mexican Tours for December
Chiapas, Yucatan & Cancun
Multiday Tour
Visit Tropical Mexico! Enjoy a multi destination trip around the South of Mexico. In this tour, you will feel near the nature and discover beautiful landscapes. Explore the Mayan world and experience the best of Chiapas and Yucatan Peninsula. Learn more about this tour here, remember that if you want to change anything in this itinerary you just must contact us.
Top activities included in this tour:
Chiapas
Montebello Lakes National Park is a magical place at the border between Mexico and Guatemala. This place will feast your eyes with their colors: blue, green and turquoise
Agua Azul and Misol-Ha Waterfalls
Get inside the jungle and visit these two natural sites. They are a beautiful photo spot.
Palenque archaeological site
Visit the ancient home of the Mayan King Pakal and get impressed by the well-preserved pyramids.
Yucatan
Get inside Merida local life style visiting its principal market. Taste exotic fruits and enjoy some Yucatecan dishes.
When you're visiting Yucatan, Puuc Route is a must! Uxmal and Kabah are only two archaeological sites of this route but they are rather stunning because of its precision and architectonic beauty.
Discover Chichen Itza and see the Mayan Castle Wonder of the World. After that, swim inside a Cenote, an underground river.
Free day in Cancun
 Enjoy a free day in Cancun where you can relax in one of its beaches. Let the sun kiss your skin!
Christmas Season Spotlight:
San Cristóbal de las Casas, Chiapas
Feel the Christmas spirit in this picturesque colonial city. Every year this town is beautiful decorated with colorful lights. A relaxing walk through the city can be the best way passing this season. The weather is cold enough to enjoy a delicious cup of Chiapas organic coffee or a hot chocolate. This is the best charming place to escape of routine!
Best Mexican Tours for December
Mexico City, Chiapas & Yucatan
Personalized Group Tour
If you are part of a group and you want to travel all together then this is your option. This winter, enjoy three different types of weather conditions: from a cold but colorful Christmas at Mexico City to the warm and beautiful Yucatan. In this multi destination trip you will visit charming colonial towns and discover wild natural environments.
If you are interested in this adventure, you can find the full schedule here. Remember that we can fix an itinerary for you; this is only an example of what we can customize for you. If you have any specific inquiry do not hesitate to contact us.
Top activities included in this tour:
Mexico City
Basilica of Our Lady of Guadalupe
This season in Mexico is full of celebrations. The first twelve days of December, all over the country, Catholic families celebrate the apparitions of the Virgin of Guadalupe. Basilica de Guadalupe, the home of this Virgin is very crowded of pilgrims coming from different parts of Mexico. On December 12, you will see mariachis singing "Las mañanitas" and traditional dancers.
Visit the National Anthropology Museum and learn about the ancient cultures of Mexico and have a walking tour of the city.
Chiapas
Enjoy a boat ride between the walls of the impressive Sumidero Canyon, a National Park home of endangered species.
– Chiapa de Corzo
This village in Chiapas is known because of its beautiful colonial fountain on Mudejar style.
– San Cristóbal de las Casas
Walk along the cobbled stone streets of "El Andador Turístico" and find coffee shops, handicrafts and beautiful ambar jewelry.
– San Juan Chamula
This is a very traditionalist Mayan Tztotzil Village, be respectful and discover the mistic world inside people's church.
– Zinacantan
The most colorful traditional clothes are created in here. Zinacantan textiles have different types of designs, from flowers to birds.
Yucatan
Discover the local gems of Merida's historic downtown! Wander the streets as a local and admire the different architectonic styles.
Enjoy a boat ride through the mangroves of Celestun and discover this unique natural environment. If you have luck you will see exotic birds and the stunning Pink Flamingos.
Christmas Season Spotlight:
Mexico City Christmas markets
Mexico City is one of the best places to enjoy Christmas season. It's full of culture activities and special events. The historic center is decorated with colorful lights all around the principal. In the Zocalo, there is a free ice rink to test your skating skills. However, if you love Christmas decorations, you should visit at least one of the Mexico City Christmas markets. Rather than buy something there, just enjoy the market's life. Here, I will leave you some recommendations:
Coyoacan Market
Here, you will find anything to decorate for Christmas in a very Mexican style. Many artisans of Michoacan and Puebla bring their handicrafts to this market. You can also buy Noche Buena Flowers, traditional toys and piñatas.
Where it is? Ignacio Allende, s/n, Coyoácan, Del Carmen, 04100 Ciudad de México, CDMX
Rio Blanco Market
A very traditional market in the north of Mexico City. In this market you can find clothes, decor articles, shoes, toys and gadgets. You can create a party with all the things you can find here, even food!
Where it is? Calle Oriente 91 y Calle Ote. 95, Mártires de Río Blanco, 07880 Gustavo A Madero, CDMX
Ciudad Azteca Christmas Market
This is one of the most visited markets of the season. It's located inside Estado de México, outside Mexico City but near to Line B Metro Station.  Texcoco street and Boulevard Tonatiuh are full of christhmas merchandise.
Where it is? 55120, Blvrd De Tonatiuh 25, Cd Azteca 1ra Secc, Ecatepec de Morelos, Méx.
What are you waiting for? Let's fulfill our Christmas whises!
Arrange your next adventure in Mexico and keep on traveling!
Written by Thelma Osorio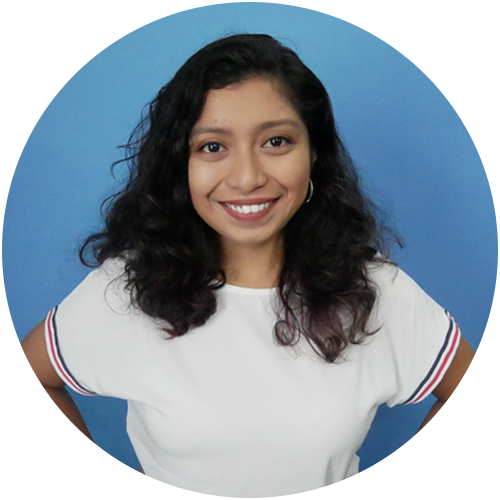 Marketing, community manager and graphic design. Do you want more? How about Adventures Mexico Guide and Broadway-star-in-the-making. Passion and commitment are found in everything she does. Her diverse background and curious personality give her an interesting understanding of the world, its cultures, and its people. Are you ready to join her for an Adventure?