Best Mexican Tours for November
The year is almost over, so if you have not travelled all over the year, this is the perfect time to do it. November it's here and we have some adventures we want to recommend you. Here, you will find the Best Mexican Tours for November to enjoy the best of Mexico.
We will not let you walk in the cold November Rain alone, we want to be by your side and help you to plan your best trip around Mexico. Imagine yourself at the beach listening to some Jazz Music or enjoying a good cup of coffee in a Mexican Colonial City. This Autumn is yours to enjoy!
Best Mexican Tours for November
Merida & Cancun Tour
Multiday Tour
This tour gives you the best experiences to discover Yucatan Peninsula. From Merida to Cancun you will discover hidden nature wonders, taste delicious traditional food and visit a New Wonder of the World. You will finish your adventure resting in an all-inclusive hotel at Cancun. Time at the beach is on the journey! Discover the Southeast of Mexico and get impressed. Learn more about this tour here, remember that if you want to change anything in this itinerary you just must contact us.
Top activities included in this tour:
Walk around Merida downtown and discover the local gems of the historic center.
Visit the local market and taste popular Yucatan meals.
Swim inside an impressive underground river.
Private excursion to Chichen Itza archaeological site, a sacred site and one of the greatest Mayan cities of Yucatan Peninsula.
Top event of the month:
From November 30th to December 2nd
Cancun, Quintana Roo
The main exponents of Jazz take one scenario in the Mexican Caribbean to make bodies shiver with Jazz music.  The event takes places in Mamitas Beach Club at Cancun. This is the best opportunity to have a wonderful evening of Jazz in Paradise.
Guanajuato City Tour
Multiday Tour
Travel back in time and discover beautiful streets and colonial buildings that will capture your imagination. On this tour, you will do Tequila tasting or visit the highest vineyard of Mexico. We can personalize the tour to your choice. You will also visit Guanajuato's Magic Towns and villages that keeps between their streets, architectural jewels. Check out the itinerary of this tour here. If you have already some ideas for your trip or you want to change anything in this itinerary, contact us.
Top activities included in this tour:
Explore the charming city of Guanajuato on a guided tour of the most interesting attractions and prepare yourself to meet the famous Guanajuato's Mummies.
Plazuelas archeological site
Discover the architecture of an un-known pre-Hispanic civilization. Around the area are scattered more than 1000 stones carved with various themes and even, there is a model where the archaeological complex is shown.
Dolores Hidalgo, Atotonilco, San Miguel de Allende Tour
Visit Guanajuato's Magic Towns and discover ancient churches with beautiful decorations.
Top event of the month:
The Leon International Balloon Festival
From November 16th to November 19th
Leon, Guanajuato
This is the most important hot air balloon festival in Latin America. Every year, around 200 balloons from more than 16 countries fills Guanajuato's skyline and create a colorful mosaic. Enjoy all the cultural activities that make of this event, the most important in Bajio's region.  Get your tickets here.
Aren't you excited now? What are you waiting for?
Arrange your next adventure in Mexico and keep on traveling!
Written by Thelma Osorio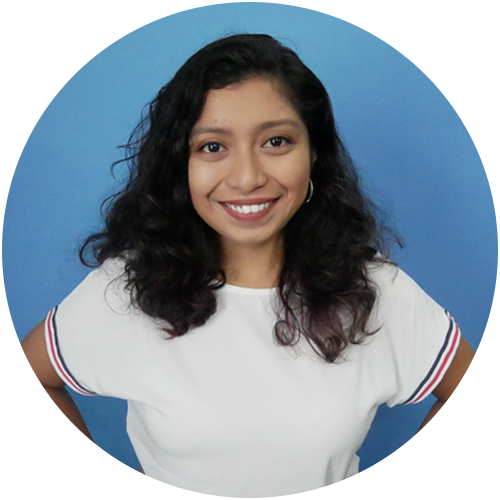 Marketing, community manager and graphic design. Do you want more? How about Adventures Mexico Guide and Broadway-star-in-the-making. Passion and commitment are found in everything she does. Her diverse background and curious personality give her an interesting understanding of the world, its cultures, and its people. Are you ready to join her for an Adventure?