Day of the Dead around Mexico
In my life, I have celebrated the Day of the Dead around Mexico seeing different perspectives. Despite some differences, there are things that never change: traditional food, cempasúchil flowers, altars, and deep spiritualism. My family always tells me that these days are made to honor and remember our loved ones who are gone; my grandma believed that in this way we can bring their spirits to us again.
Chiapas: Chipilin tamales for those who return

 
Since my childhood in Chiapas until high school, I celebrated Day of the Dead at school. Sometimes we had altars contests. We used to prepare the altar with a table and pictures of our loved beings on the top. Over the table, we also placed a cross, chopped paper, skull candies, candles, and traditional food.
In Chiapas, we used to prepare Chipilin corn tamales for the altar. "El Chipilín" is a very popular herb in Chiapas gastronomy. For this reason, it is not surprising that our relatives' souls were waiting to eat Chipilin tamales during their return.
Also, we would put over the altar some fruits, dead's bread, tequila or mezcal in shots and sometimes Coca-Cola bottles; this was a very common favorite beverage of the deceased. In the end, I liked to decorate the bottom with cempasúchil flowers figures.
Oaxaca: Visiting the cemeteries to be near them 
In Oaxaca, many people go to cemeteries to visit their deceased relatives and much of us used to carry flowers and candles for them. My family is from Oaxaca, so twice I had the chance to visit the cemetery there. It is huge, very crowded and full of flowers; if you look closely, you will see the nostalgia coming from people and the happiness of remembering beautiful memories of the past.
When I was there, I visited my great-grandparents' caskets, it was very special for me to see how we can connect with our ancestors. Besides, in Oaxaca, you could see big groups of people walking in downtown streets disguised of Catrinas and wearing traditional clothes.
Yucatan: Hanal Pixan to feed our loved ones souls 
When I moved on to Yucatan I found traditions that were pretty influenced by Mayans. First, I came upon with a festivity named Hanal Pixan (Food of Souls), later I learned that this tradition was very similar to the one I used to do during my time in Chiapas. It was about an altar, flowers, a lot of food and a deep respect for the returning of souls.
The real big difference was in the food. In Merida, for Hanal Pixan, it's a tradition to eat Pib or Mucbipollo, a very huge Maya tamal cooked in a natural oven.  All the cooking process happens underground. A hole is dug and inside, limestone is placed. The tamale is wrapped with plantain leaves, to keep the flavor, then is placed inside the hole to be "buried ". The Pib is fully cooked using only the heat from the stones. Interesting, right?
By last, I discovered that it exists a special event for these days, it's celebrated all over the streets coming from the principal cemetery to downtown. Here I saw around 20 altars, food, artistic Mayan representations, games, and catrinas; this event is named Paseo de las Ánimas. I can't wait to go this year!
After all these experiences during the Day of the Dead around Mexico, I learned that there were many ways to decorate altars but what really matters is the meaning and the connection with the deceased spirits that we feel inside our hearts.
Edited by Thelma Osorio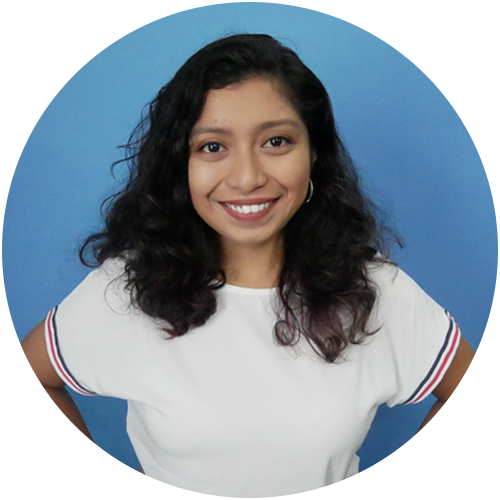 Marketing, community manager and graphic design. Do you want more? How about Adventures Mexico Guide and Broadway-star-in-the-making. Passion and commitment are found in everything she does. Her diverse background and curious personality give her an interesting understanding of the world, its cultures, and its people. Are you ready to join her for an Adventure?