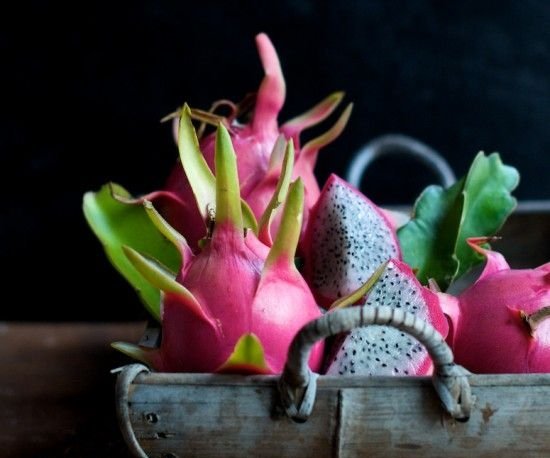 Fruits of the region (Yucatan Peninsula)
In the Yucatan peninsula we have an impressive variety of fruits. In Mexico if is any acidic fruit the best combination is salt and chili powder, We use them to flavor water, so take advantage of properties and also refresh your self because our climate is very hot and humid. Fruits vary depending on the season so many people make jams and preserves food to make them keep longer.
Huaya
It is a very popular fruit in the Yucatan Peninsula. It has a green and firm skin, it is a fruit with a large seed and flesh is bittersweet. Was the source of vitamin C for Mayan communities in pre-Columbian times, still maintains its popularity among the Yucatecan people who consume it plain or with salt and chili powder. You can find it from May to October.
Soursop (Guanabana)
It's a tropical climate fruit, Resembling slightly in taste and texture to zaramullo. When is ripe it feels soft and it smells sweet.
Zaramullo
Commonly called anon, kidney, anona, or zaramullo, is a fruit belonging to the genus Annona, is a tropical climate fruit. Its interior is a white pulp, which is edible, sweet and very nutritious part replete with very smooth brown seeds.
Nance
It is a very aromatic fruit that your can find it fresh in the summer months. Its flavor is delicate, but unique, consistency meat is soft as a plum, is a juicy fruit, locally, can be found as popsicles, "crushed" or frozen desserts of the Yucatan Peninsula, you can also find it natural, as preserves with sugar or alcohol and you can also mix it with milk or water. You definitely have to try it, it has a unique flavor!
Black Zapote (Tauch)
It's Delicious dark green fruit on the outside and brown inside. The flesh is sweet and smooth, can be eaten raw or combined with milk or juice to make a smoothie. It's amazing silky texture that gives drinks.
Caimito
Is a very sweet fruit commonly find in the Yucatan Peninsula, occur from February to March. Outside is purple and the inside is white with black seeds. The texture of the fruit reminds a little of the soursop and taste could approach or tender green coconut. It is very popular and If you found it don't miss the opportunity to try it, although it's resinous leaves a "sticky" feeling on the lips, but worth a try!
Pitahaya or Dragon fruit
It's a pink fruit outside, white with black little seeds inside. Its flavor reminds the kiwi and you can find it fresh, we also often use it to flavor water.
Marañon cashew fruit
It is a warm-season fruit is used to flavor water and also help clean the kidneys. The fruit is soft, and depending on their ripening state is the color they take. You can find it from may to October.
Gooseberry
It is a fleshy fruit, yellow and acid, its taste is very close to lemon. You can eat fresh or sweet or in preserves. The best combination is with salt and chili powder.
Piñuela
It is a plant used as fence on the field, its fruit is purple, acid and with fibrous bark. Its small size fruits and grows like branches. Here in Yucatán we eat them with chili powder and a pinch of salt. Because is very acidic, so it allows you to appreciate the taste.