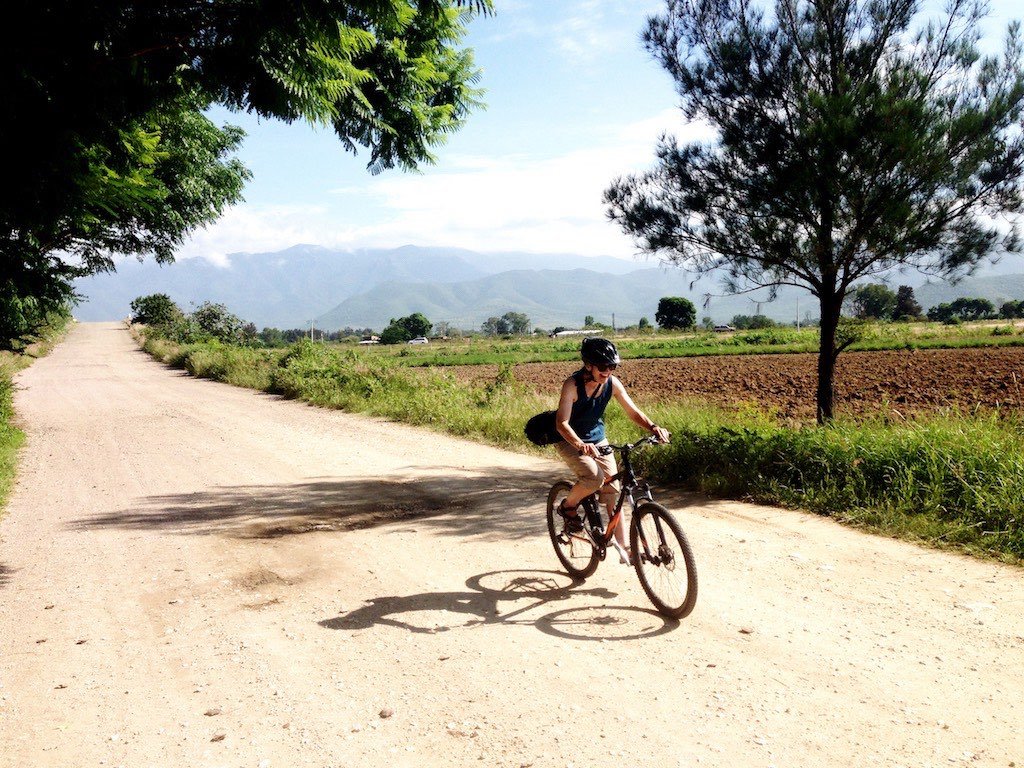 The Complete Travel Guide to Yucatan
Travel smart in the Yucatan
Whenever we ask our clients what could have improved their travel in the Yucatan we get the same answer: more time to visit everything they wanted!
Picture it, you arrive into Cancún, feel the heat wave and enjoy the tropical beach; you decide to take a tour to Chichén Itzá to know about Mayan culture, and end up discovering the mystique of Yucatan evergreen lowlands, archaeological sites, sacred cenotes, almost 500 years old colonial cities and super diverse flora and fauna.
Then it hits you, choosing that beach resort for the whole trip might not have been the best decision.
Relatable? Don't worry! The Yucatán, as we have mentioned before, is such an incredible territory with so much to experience, that most people don't get the chance to visit all in one go!
So if you're planning on or have an upcoming trip to this part of the country, we strongly encourage checking out the following article for an insight on the world of possibilities beyond a frozen margarita!
How to travel in the Yucatán?
This is usually the concern when considering an adventure deep in the Yucatán. Car rentals, bus tickets, private drivers, cabs, bikes and any transportation method is useful in this flat paradise, but when it comes to making the choice, there are several factors you should keep in mind for an appropriate decision.
First of all, how long are you staying? Perception and expectations are a great part of the success of the trip, hence, we suggest you keep your ground according to the length of the trip, or the actual free days you have nothing planned on yet.
We think it's always better to enjoy a few sights properly, than rushing all over the peninsula with half-way experiences.
We have got it a lot, trying to squeeze in 3 or 4 sights in the same itinerary of a measly 5-6 hours. I mean, you could do it in some cases, but a big part of the local charm is exactly the opposite; taking the time to really feel the place.
"Sit in a park, have coffee, watch the people just being… When was the time you saw someone in San Francisco, who was not rushing?" I remember a friend telling his senior students about a stop in Valladolid. And I've never been to San Francisco, but I know the charm of watching the sunset with friends or neighbors, just celebrating life, and that is a crucial part of Mexican culture.
The peninsula can be experienced in so many ways, that one time probably won't do. So, our advice is to read a lot, plan ahead, and make the best out of it!
Second, how big is your party? This is very important, because there might be options you're not keeping in mind, because of the perception of it being too expensive.
Quick example, a private car and driver for 4 travelers will most of the times reach a range of price similar to a solo traveler shared daytrip. Of course, if you're 5, a car won't do and to reach shared daytrip prices with a private van, 6 or 7 travelers are required, since the rental price is more expensive.
So the point is, always ask. We're here to answer your questions!
Extra note: It is true, for the most part Mexican rental cars have manual transmission. Read this Freda Moon's article from the NY Times on smart travel in Mexico.
Third and last, where are you heading, and what do you want to see? This is the core of planning your trip, because almost every time there will be several stops along the way, or a magic route that allows you to make the most of the day.
Driving from one sight to another is never more than 1 hour, did I say flat paradise?
Keeping in mind our first question, here are some examples of smart en-route planning:
On route to Mérida from Cancún, spend a night in Valladolid for visiting Chichén Itzá early in the morning, by noon, when the site it's at its peak with bus tours, you'll be gently cooling off at any nearby cenote. This way you also split a 3.5 hours drive into two just over 1.5 hours. Divided whether to go for a cultural, gastronomy or adventure trip? Visit Sotuta de Peón! This wonderful live hacienda takes you back in time and submerges you in the history of the Henequen fiber production in this Mission style palace. Here you will also get a chance to try a very typical meal with all regional flavors. And just in case you haven't had enough, the hacienda has its own private cenote, which you reach by a ride in mule driven 'trucks'. Want to visit a Colonial town? Go on Sunday. Most of the small villages have their very own flea market at the main square this day, some are famous for a special product such as Ticul shoes and Kimbila 'guayaberas'. Ticul is 30 minutes from Uxmal, and Kimbila is 15 minutes from Izamal, just saying. Not sure if going for Mayan culture or a beach day? Visit Xcambo, located in the northern Yucatán coast, and enjoy the scenery drive through "Ruta Costa Esmeralda". Spending a night in Valladolid may also be a good choice while driving back to Cancún or Playa del Carmen. You can take advantage of the day and visit Cobá archaeological site or Spider Monkey-Sanctuary Punta Laguna en-route!
These are just some ideas you can follow to seize your day the fullest and experience this amazing tropical destination all the way! The Yucatecan Peninsula is an incredible place where you will enjoy discovering new ways, charming Mayan villages, sacred 'cenotes', many natural reserves, exotic fruits and kind people.
If you have any questions about traveling around this area or any other, our team would be happy to help you!
Have a great day and like Dr. Seuss would say, "Oh, the places you'll go!"