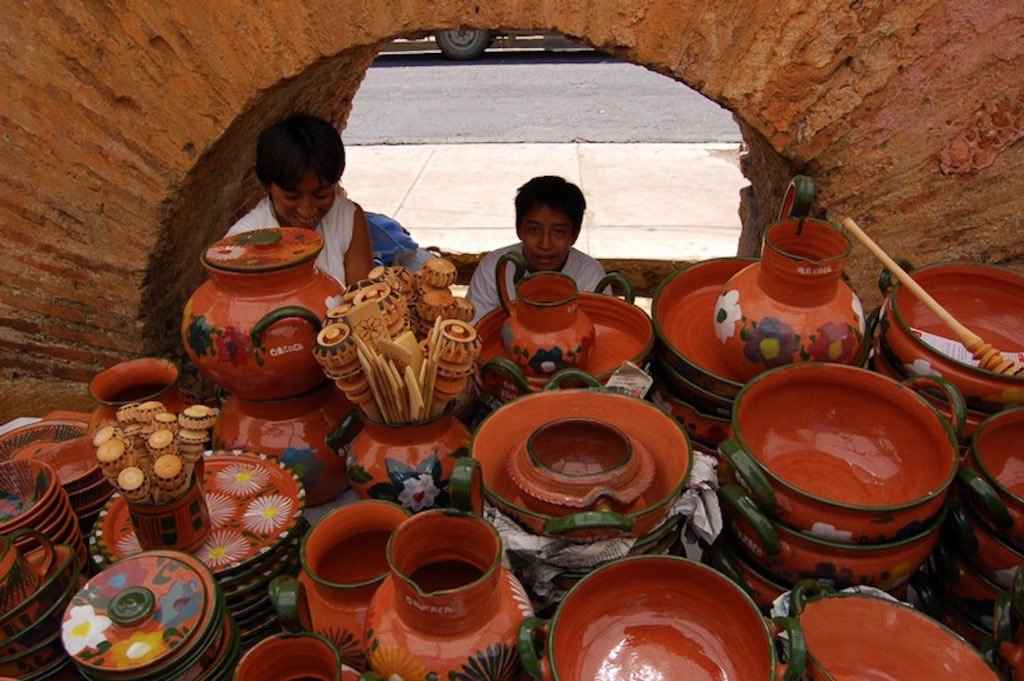 Vegetarian Travel in the Yucatan
Amazing Yucatecan vegetarian treats you gotta try.
Do you have a vegetarian or vegan lifestyle that's hard to keep up while traveling? Worry no more as we bring a list of only a few of the amazing Yucatecan vegetarian treats you must try!
The most famous dishes of Yucatecan cuisine are well known for the widespread use of pork, but actually pork got to Yucatán only brought by the Spaniards to the colony; and the key of our gastronomy remains being the Mayan factor.
If you would like to know more, check out this very brief issue that talks about the Mayan diet though time.
By now maybe you are thinking to yourself, but what does it have to do with vegetarian food? Well, first is worth pointing out that Mayans were for the most part, wait for it, vegetarians, you read it. And a lot of the contemporary Yucatecan dishes are just adaptations of the Mayan recipes with meat.
That's why vegetarian dishes are among the best in the state, holding all their super tasty and traditional flavor. If you are somewhat a plant based kind of folk, and you are traveling through the Yucatan, dream on and don't worry.
In this post we will recommend you some typical foods that you can enjoy even in the most traditional spots!
Nevertheless if you prefer to visit 100% veggies places I recommend you this site as it is really helpful when looking for this particular places in any city.
Think about it, beans, corn, tomatoes, peppers, citrics (and a love for pickled stuff), and recados… There's a world filled with possibilities! Keep on reading and get a watery mouth with our recommendations for vegetarian and vegan dishes you must try in the Yucatan!
Papadzules
These are one of my personal favorites, and are sometimes considered the Yucatecan enchiladas! Papadzules are a very simple dish with a lot of history behind it. Papadzul is a Mayan noun that means "King's meal".
This delightful special kind of tacos are filled with hard-boiled egg, and covered in a pumpkin seed sauce made from fresh pumpkin seed recado and the infusion of epazote, a native spice that owns a strong smell and Mayans use as a medicine plant to heal belly aches.
As if it wasn't enough, it goes dressed with a just acid enough tomato sauce. Pure joy!
Empanadas
As with most Mexican versions of world famous food, our empanadas are gluten-free made from pure corn. You first need fresh corn dough (masa), which you can season in very different ways, we sometimes use chaya leaves or achiote!
For the stuffing, there is no strict recipe, but we recommend you try pumpkin seed and Edam cheese or 'queso de bola'.
Fun fact, our empanadas are deep fried to ensure a crunchy kick, and please don't forget to add habanero in any form and pickled cabbage or onions!
Dzotobichay
Also known as "brazo de reina" this tamal is unique to the region. This masa goodie is cooked in steam just as any tamal, the twist is that the corn dough is mixed with chaya leaves, and stuffed with roasted pumpkin seed powder and boiled egg.
Wrapped in banana leaves for cooking, you just have to open it up, add tomato sauce, habanero, and enjoy!
Egg Panuchos
Whilst Panuchos are one of the icons of Yucatecan cuisine, this is said to be the first recipe served (and my personal favorite).
Crunchy deep-fried tortilla stuffed with refried black beans served with hard-boiled egg slices on top, dressed in a tomato sauce and pickled onion, oh so tasty! Local avocado is also added to this dish, making it super delicious.
This kind of food is considered a dinner based on snacks or "antojitos" and you'll have to find a traditional "lonchería" in order to try the real deal. But no worries! The city is full of them, so get right on to it!
Codzitos
Whenever I think of an afternoon snack I think about codzitos. I'm sure by now you're aware that we LOVE tortillas and tomato sauce, and thinking of less being more, codzitos is just a must among Yucatecan snacks.
Codzitos are as simple as a rolled fried tortilla covered in tomato and habanero sauce, sprinkled with white savory cheese… Don't be surprised if you end up eating a whole bag of them!
Sikilpak
Another simple yet delicious and very unique flavor of Yucatán. Sikilpak it's a Mayan noun that means tomato and pumpkin seed, and it's made out from those same ingredients.
Roasted tomatoes, roasted pumpkin seed powder, all mashed and mixed with sour orange juice, with a few leaves of cilantro and epazote. Dip it with corn tortilla chips and habanero sauce for the maximum reward!
Polcanes
Just in case you haven't had enough tomato sauce and corn dough (and we never do), let me introduce you to polcanes. This is as regular Sunday breakfast as Cochinita pibil. We do a corn dough mix with chaya leaves or white beans, make small discs out of it and deep fry them.
When we eat them, we open up a small hole on them, and fill it up with tomato sauce and pickled cabbage; just priceless. In Yucatan we have our own baseball culture, this 'antojitos' are so important to keep up with the tradition of eating lots of these while watching the game, also they make the whole watching experience wonderful.
Xec
How not to mention the glorious Xec, this mega fresh snack is made out of plant based ingredients, such as jicama, sweet orange (known as china), lemon, mandarin, coriander and grapefruit.
The word xec stands for 'mix', so all you have to do is slice these ingredients and, yes, mix them all in a bowl, afterwards you just top it with some salt and chili powder for that incredible taste.
Being Yucatan so hot you can surely make sense of why xec is so popular. When I was in primary school, every time the day of the dead celebration was close the whole classroom would bring ingredients to make the delicious xec, golden years!
I recently came across with this site and it is very useful for preparing a basic version of this fresh goodie.
I know, I know most of them seem a lot similar one another, nevertheless…
The experience while enjoying each one of them is so characteristic, the texture, the intensity of each flavor, everything makes sense after having your first bite.
You could say that the tricky part would be to find a place that cooks them properly, as these are not the kind of dishes you'll want to try at a very touristy restaurant. But of course, being a vegetarian or a vegan, it's always somewhat tricky to find easy eats while traveling, unless you know a local friend or do the cooking yourself.
If you're ever at the Yucatán and want to be hands on with local food, check out our Cooking Class in Mérida! We have several vegetarian and vegan dishes with just as much regional taste!
Desserts have a great arrange of vegan options! Even our ice cream has been nice cream based on tradition since, as I mentioned before, we didn't have cattle and therefore no milk.
Our desserts were based in our miracle seed (pumpkin seed) from which we make marzipans and pralines; all kinds of fruits and roots we love to cook in simple syrup such as papaya (dressed with Edam cheese for the win), sweet potato, yucca, plums, green currants among many, many others. I cannot stress enough the importance of you trying the typical sweet treats there are, like 'merengues', coconut creams and pumpkin seed marzipans, amazing stuff.
Mexican cuisine, and particularly Yucatecan dishes, can be very adaptable and friendly to vegetarian or vegan palate needs, don't be embarrassed to ask the waiter or waitress if the restaurant where you are at could create something special for you, or if they could hold things out of your food, like cheese if you are a vegan.
Also, try to be patient as the majority of people might won't know what you mean when telling them you are vegetarian or vegan, for this I would recommend you to always ask the ingredients of your meal, and when in doubt explain what you are looking for and what you are not.
What is life for, if it is not to experience everything we can? Discover cities, try new delicious food, meet awesome people! Like Gandhi once said "Live as if you were to die tomorrow. Learn as if you were to live forever."
So, take care and never hesitate of trying new things! And if you have any questions feel free to contact us
Wanna know about vegan options? We have a selection of Vegan Restaurants to Eat Amazing food in the Yucatán Peninsula