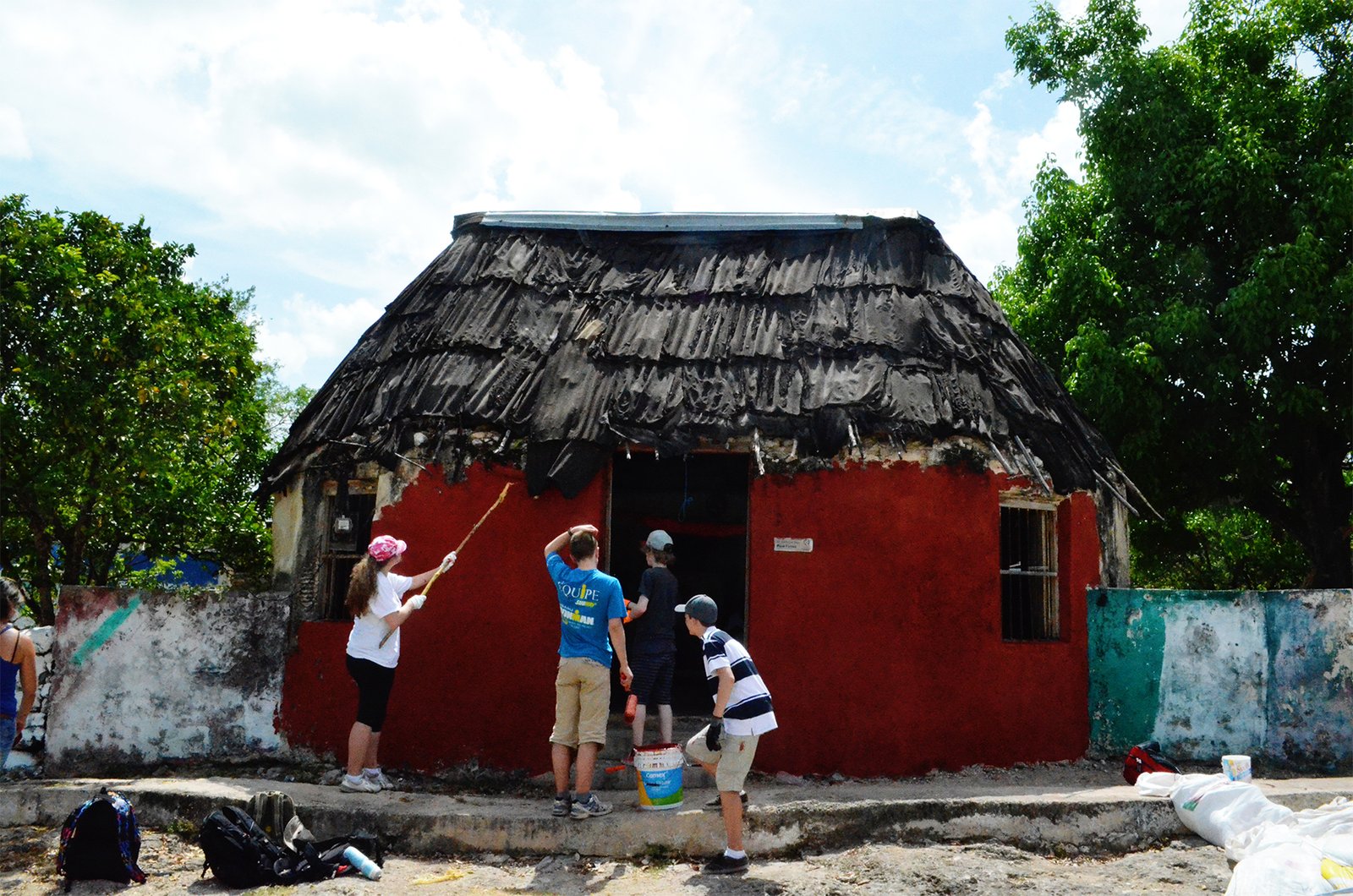 Volunteering: Receive more than you give
Traveling around the world gives you many new experiences but volunteer work fills you with new learnings. International volunteering is traveling with purpose, with the idea that you will make a change in the life of others but most  importantly, a change in your own life.
If you choose Mexico as a destination, you will discover how welcoming the country is for volunteering.  People are warm and kind; they will make you feel as if you were at home.. You will immerse in its culture and learn about unique customs and traditions. In Yucatan, the heart of the Mayan world, there are so many programs you can be part of. s Beach cleaning, rural house restoration, elementary school visits, reforestation and many other activities are just a few examples of what a group can accomplish. All these, while you travel around and discover exceptional places.
If you need more reasons  to jump in and live this transformative experience, here is a list of all the things you will learn during your volunteering service abroad:
Adapting is the Key:

At the beginning, there will be challenges you have to surpass, new social conditions,  different ways of living but once you adapt, you will feel as part of the community and feel like a local.

A new language is not a strong wall:

Learning a new language would be easier if you are involved with local people. You would be surprised to find out that locals are happy to see you are doing an effort to learn their language. Nobody will judge you! Take all the advices native speakers give you because there would be some regional slang you'll have to learn and, of course, it would be useful to make jokes. In Yucatan, Mayan words would be necessary!

One for all and all for one:

Team-work is a must! You will develop so many social skills meeting all kinds of people with different personalities and cultural backgrounds. If you work with a group, the work would be easier and always fun. Always keep an open mind and make new friends.

You have never been this well-organized:

There are people who have good self-management skills but if you are not one of those, well… You will definitely learn how to become one. Managing your time and resources would be a breeze after your experience is over. Remember that you will need extra time to travel around and discover new places.

You will receive more than you give:

After your experience is finished, you will think about all your new life lessons that will stay with you forever.
So, are you ready for a new adventure? Volunteering abroad will transform your life and become  a lifetime experience!
Thinking about volunteering in Mexico? Check out our itineraries for groups! If you want learn more don't hesitate to contact us!