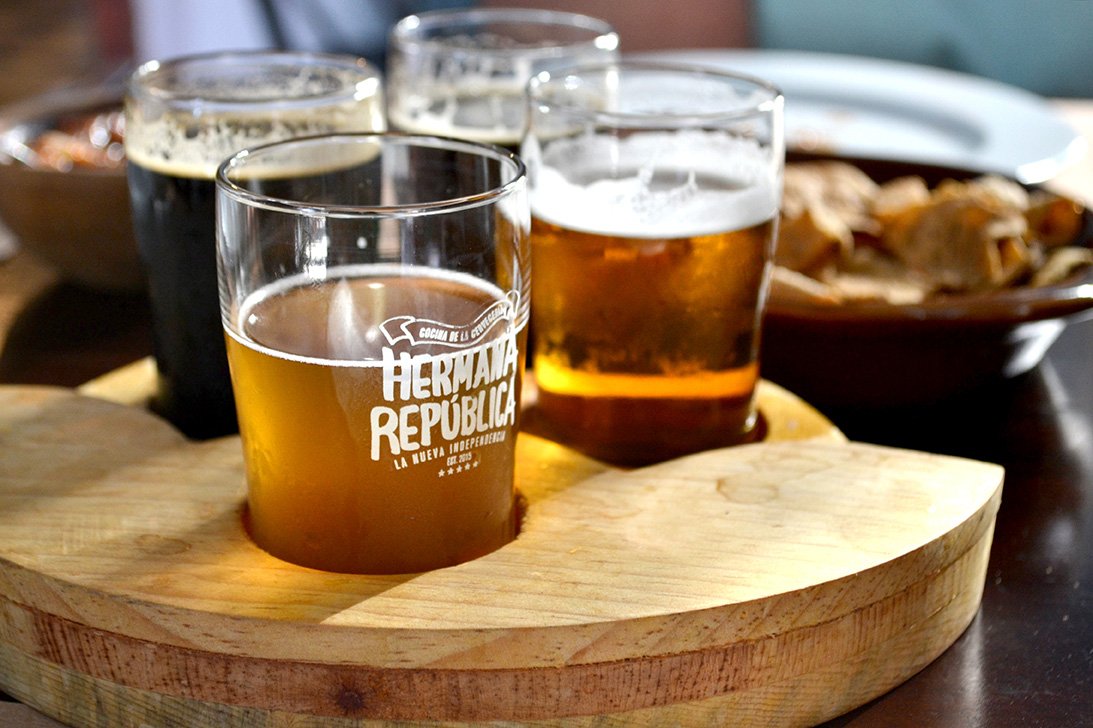 Yucatecan Beer: A Love Story
Cervecería Yucateca SA: The First Love
"Whether it is a friendship or a relationship, all bonds are built on trust. Without it, you have nothing." – Unknown
Yucatan has been a beer lover for many years.  As in any relationship, there has been ups and downs, but this love story is made out of tradition and despite the problems it is still going strong.
It all started in 1896 when Don José María Ponce Solís bought La Quinta el Porvenir and  established what is known as Cervecería Yucateca S.A., this is what marked the beginning of a lasting relationship.
In 1898, Merida's cantinas started serving their own beer "made at home" sponsored by Cervecería Yucateca S.A., at this time the concept of craft beer wasn't widely known. At the same time it appeared  the most famous yucatecan beer known as: Carta Clara. Yucatecan grandparents remember this beer as a delicious refreshment in their daily lives.
Two years later , in 1900, Cervecería Yucateca S.A. grew and started the mass production of a diversity of brands: "Estrella", "Pilsener", "Carta Roja", "Conejo", "Catedral", "Mestiza", "Aguila Nacional" and "León Oscura" . In 1954, this last beer gave the name to the now famous baseball team of Yucatan "Los Leones".
In 1960, celebrating 60 years of mass production the new brand "Montejo" was established.  Ten years later, Grupo Modelo bought the brewery and its most famous brand "Carta Clara" disappeared, all the yucatecan production moved to Oaxaca and  yucatecan hands were not trusted anymore. At this point the relationship was at its lowest peak, it was cracking, love was there but it wasn't working. Yucatan wasn't producing its own beer and confidence in creating a local product was lost. It took many years to recover the trust on one another.

Yucatecan Craft Beer: Fall in Love Again
"I'm not telling you it is going to be easy. I am telling you it is going to be worth it." – Art Williams
After so many years without production of a real yucatecan beer, the concept "craft beer" began to sweeten the ears of yucatecans. It appeared as a new option to reflect culture and tradition in a drink. As beer lovers, yucatecan people wanted to be legends again and say: we were kings before, we want to become kings once again!
Nowadays there are some yucatecan brands fighting against the industry giants in the market. Year after year they continue to earn the respect of beer lovers. Brands such as CEIBA and PATITO want to recover the love that locals use to feel in the past for beers made at home.
But, is it worth it to believe in love again? Yes, it is, Craft beer is everything you want in a beer: it's good looking, natural and original. As the production of a craft beer is limited, Master Brewers pay more attention to the recipe. It results in a high quality product full of unique flavors ready to make you fall in love.
Craft beer is not only the new kid on the block, it's innovative, social and most importantly, it's independent, just like the spirits of yucatecan people proud of their culture. Although the development of craft beer has been difficult because of the competitiveness in the market, it's seems that yucatecans have a new found love and this time it's going to last.
"You can't just give up on someone because the situation is not ideal. Great relationships are not great because they have no problems. They are great because both people care enough about the other person to find a way to make it work." – Unknown
Reference: Historia de la Cervecería Yucateca, una muy buena evocación escrita por el profesor Mariano López Gil, Conrado Roche Reyes, Por Esto!
We are proud to announce that soon we will be working together with the yucatecan brewery PATITO in a new tour. Stay tuned for more information!
If you want to try some yucatecan craft beer. Don't miss out our Cantinas Tour! You will discover refreshing drinks, traditional botanas and enjoy a good chat with a local. Learn more about this tour here.